We recorded a special live episode of The New Disruptors in Brooklyn's fantastic DUMBO district in the Galapagos Art Space as part of the Nearly Impossible conference in which we talked about the joys, challenges, and surprises in prototyping, funding, producing, and distributing products. On stage, we had Che-Wei Wang and Taylor Levy of CW&T, Tom Gerhardt and Dan Provost of Studio Neat, and Jessica Heltzel of Kern and Burn.
Sponsors & Patrons
This podcast is made possible through the support of sponsors and patrons. Thanks to Shopify for sponsoring my trip to New York and this episode!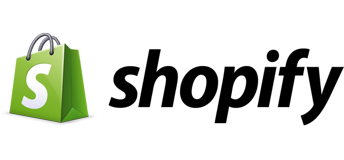 Shopify: Use Shopify to create your online store. Everything you need to start selling online – today
And thanks to our patrons, supporting us by pledging an amount via Patreon for each episode we produce. Thanks this time to GravityFish! You help make it all happen.
Show notes
CW&T is best known for Pen Type-A. I spoke originally to Taylor and Che-Wei Feburary 27, 2013 in "Où est la plume de ma Kickstarter?" Studio Neat burst onto the scene with the glif, and has since made the Cosmonaut, among other products, and wrote the book It Will Be Exhilirating. I spoke with Tom and Dan in "Living in the Back It Bracket." (Dan now lives in Austin.) Jessica Heltzel and Tim Hoover collaborated to conduct many dozens of interviews they posted on a blog, and then to crowdfund and produce a book called Kern and Burn.
Galapagos Art Space is a fascinating and wonderful performance space that literally has water underneath sections of the main floor seating. It's lovely and cool, and I thank them for hosting us.
Tom and Dan's Neat Ice Kit just raised over $150,000 towards a $50,000 Kickstarter goal. The Dr. Demento movie Kickstarter had a zillion add-on options, but that's because those were collectible and unique items, and helped push them over the top. (I spoke to the director of that upcoming movie in "They're Coming to Make Him a Film Ha Ha!" a few weeks ago.)
Kickstarter isn't keen on stretch goals, but doesn't ban them. The 99% Invisible Season 4 Kickstarter is going gangbusters, even bigger than its Season 3 crowdfunding campaign, and they keep setting more and interesting stretch goals — and meeting them. (I interviewed show host Roman Mars just before he launched this Kickstarter a few weeks ago in "99% Indivisible.")
Che-Wei made the TV Barrow to make it easy to move an HDTV from room to room. Enough interest sparked them to plan to sell it as a product. Tom, Che-Wei, and Taylor all went to the Interactive Telecommunications Program (ITP) at NYU's Tisch School of the Arts, as did Tom's wife, roboticist Kacie Kinzer. Che-Wei and Taylor are now studying at the MIT Media Lab. Autodidacts teach themselves the meaning of the word.
My grandfather was a great negotiator, and he told me a lot of stories about running a furniture store. Scott Thrift updated his backers every full moon for The Present. Crowd Supply is one of the firms pursuing a crowdfunding model in which money is released to creators as mileposts are reached in protection, which is intended to provide more confidence to backers.
Thanks to Anthony Saggese for providing our on-site recording services!